The Oscars are a chance for Hollywood to celebrate and pat themselves on the back; part of the grandiose tradition is the goodie bag.
All the nominees in the major categories (directing and acting) were treated to this year's goodie bag, which costs $140,000.
Jane Campion can complement her win for Best Director with a 4-night stay at the Golden Door luxury resort in California, something that would set back the average person $15,000.
If Jessie Buckley is feeling up to it, she can avail of a small plot of land in Scotland that was included in the package and be granted the title of "Lady of Glencoe".
Nominees can also avail of a $25,000 home renovation, a bottle of extra virgin olive oil with edible golden flakes, a liposuction procedure worth $12,000 or enjoy a pair of TurboFlex glasses that offer a 360-degree rotating hinge.
American news outlet E! News has the full list and you can check out the full list of goodies on their website.
Among the more eye-catching items on the list include $10,000 worth of "treatments and rejuvenation procedures", and a 3-night stay at a rural Scottish castle where guests are greeted by a bagpiper when they arrive.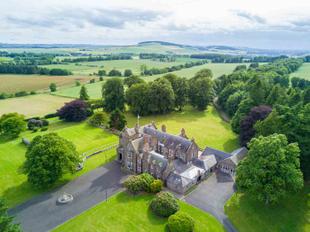 Nominees can take part in a coaching session with wellness expert Kayote Joseph, which would cost $1,200 to the average person on the street.
Nominees can also try out the world's first flavour-wrapped popcorn, with an assortment of flavours thrown into the bag for good measure.
Steven Spielberg or Benedict Cumberbatch can treat themselves to popcorn that tastes of salted umani, pineapple and paprika flavour, or something simple like spicy cheddar or vanilla.
The goodie bag was given out to 28 nominees this year, including all the actors and actresses nominated for an award this year, as well as the directing nominees and the hosts.
window.fbAsyncInit = function() FB.init( appId : 2788711801154650, autoLogAppEvents : true, xfbml : true, version : 'v3.1' );
; if (consentManager.isAllowed('facebook')) (function(d, s, id) var js, fjs = d.getElementsByTagName(s)[0]; if (d.getElementById(id)) return; js = d.createElement(s); js.id = id; js.src = "https://connect.facebook.net/en_US/sdk.js"; fjs.parentNode.insertBefore(js, fjs); (document, 'script', 'facebook-jssdk'));